ASU-Arkfeld 7th Annual eDiscovery and
Digital Evidence Conference
"Gaining An Edge: Law, Technology, and Analytics"
March 6-8, 2018
 Sandra Day O'Connor College of Law, Phoenix, AZ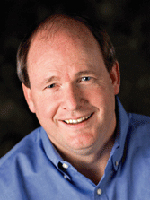 Gary Marchant, Faculty Director Sandra Day O'Connor College of Law
Gary's research interests include the use of genetic information in environmental regulation, risk and the precautionary principle, legal aspects of personalized medicine, and regulation of emerging technologies such as nanotechnology, neuroscience and biotechnology. He teaches courses in Environmental Law, Law, Science & Technology, Genetics and the Law, Biotechnology: Science, Law and Policy, and Health Technologies and Innovation. He was named a Regents' Professor in 2011 and also is a professor in ASU's School of Life Sciences, and is a Distinguished Sustainability Scientist in ASU's Global Institute of Sustainability.
This innovative conference focuses on the practical and cutting-edge issues affecting electronic information, information governance, and data analytics. Leading jurists, attorneys, and legal and technological professionals will explore a wide array of eDiscovery issues, examining established precedent and projected new challenges, current and emerging technologies, and everything in between. All of our attendees, whether new to the world of eDiscovery or hoping to increase their existing eDiscovery expertise, will find knowledge, new ideas, and valuable networking opportunities at the ASU-Arkfeld eDiscovery and Digital Evidence Conference!
Last year's event attracted over 180 attorneys, corporate counsel, law-practice support personnel, service providers, and other professionals.
*Eligible for up to 14 CLE Credits & 3 Ethics Credits 
Questions about the Conference? 
Interested in Sponsorship?
Contact Lauren Burkhart, Director, Center for Law, Science & Innovation, at Lauren.Burkhart@asu.edu or 480-965-2465
"This conference pulled together industry experts who shared situational experiences and encouraged thoughtful conversation from the attendees."
- Mark MacFarlane
"This is the best technology and legal conference in the country. The format is excellent and the exchange of ideas is wide open."
- Jeffrey Parkhurst
"The focus on thinking ahead and the interactivity of the sessions was excellent."
-Anonymous
"Of all the conference options available, the ASU Arkfeld stands head and shoulders above the others. Simple, honest, and direct, it is about good lawyering at the intersection of law and technology."
- William Kellermann
"(This conference) was a great learning experience and will be immensely helpful in my current job…. a first class program with presenters and attendees who are among the most knowledgeable in their field."
- Tom R. Shepherd
"This is the event to attend to learn practical tips on how to do better discovery and what the future holds."
- Kelly Twigger    
"Brilliant minds coming together for constructive discord."
- Anonymous
"The program format allows me to learn from a variety of perspectives and goes far beyond identifying eDiscovery issues by providing practical solutions."
-Anonymous
*The State Bar of Arizona does not approve or accredit CLE activities for the Mandatory Continuing Legal Education requirement. This activity may qualify for up to 13 hours toward your annual CLE requirement for the State Bar of Arizona.