Gaining An Edge: Law, Technology, and Analytics
A full Conference Agenda of session topics, descriptions, and speakers will be available soon, and updated on this page. The conference will generally follow the schedule below, but times are subject to change slightly.
Welcome: Proliferation of Big Data and Legal and Technology Control Mechanisms
Michael Arkfeld, Arkfeld & Associates, LLC
Keynote: The Quant Crunch / How Big Data and Data Analytics are Revolutionizing Law
Gary Marchant, Center for Law, Science & Innovation, ASU

Big data and data analytics are rapidly infusing and transforming both the practice and substance of law. This presentation describes this trend, illustrates the quantification of the practice and substance of law with specific examples, and explores the implications of this trend for the business models, future, training and education of legal professionals. 
Concurrent 1.1: Robotics, AI and the Internet of Things
Moderator: Gary Marchant, Center for Law, Science & Innovation, ASU
William Kellermann, Hanson Bridgett LLP
Niloy Ray, Littler Mendelson P.C
This panel will discuss the holistic social tipping point represented by Artificial Intelligence, Robotics & Automation and the Internet of Things as emerging technologies, devices and processes.  Panelists will discuss legal, privacy and security issues represented by the various technologies, combinations of technology and related processes found in real world products and services.  Panelists will address specific issues of preservation, discovery, forensic integrity and presentation along with the development of new or novel legal theories making their way to the courts within five broad classes ranging from dumb, but interconnected devices to wholly autonomous and disconnected devices.
Concurrent 1.2: Realizing the Benefits of Effective Early Case Assessment
Moderator: George Socha, BDO Consulting
Hon. Kristen Mix, United States District Court 
Lea Bays, Robbins Geller Rudman & Dowd LLP
Alex Goth, Squire Patton Boggs
From the inception of a matter, a proper assessment of data relevant to litigation is critical in order to understand the data you have and how to efficiently and effectively identify the relevant data from the corpus of data held by the corporation.  Hear as industry experts share practical tips on how to assess the volumes of data, cull out he irrelevant data, negotiation strategies, and how to make a persuasive presentation to a judge. 
Concurrent 2.1: Information Governance: Challenges and Opportunities
Moderator: Daniel K. Christensen, Intel Corporation
Michael Burg, DISH Network, L.L.C.
Linda Sharp, ZL Technologies, Inc.
Shawn Cheadle, Lockheed Martin Space
Please join us for a practical session regarding information governance (IG).  We will address how the definition of IG is currently morphing and expanding, and how IG relates to data security, cybersecurity and risk in our changing world.  We will discuss eDiscovery and Legal Hold, as well as records and information management (RIM).  We will conclude with audit and compliance, including international requirements, and prognosticate about what the future holds for IG.  Don't miss this important, and interactive, session on IG!
Concurrent 2.2: The "Rules" in Practice
Moderator: Joy Woller, Lewis Roca Rothgerber Christie LLP
Mark S. Sidoti, Gibbons PC
Hon. Christopher Whitten, Superior Court of Arizona
William Belt, Complete Discovery Source
Recent amendments to the Federal Rules of Civil Procedure prompted considerable debate and attention to the subject of eDiscovery.  Similar provisions have been adopted by several state courts. This panel will address how those amendments have been implemented by parties and their counsel, strategic considerations for counsel practicing under our current rules, and how the amendments are being interpreted by courts.
Plenary Session 1: Algorithms, Machine Learning and Artificial Intelligence – the Myth and the Hype! 
Moderator: Michael Arkfeld, Arkfeld & Associates, LLC
Maura R. Grossman, University of Waterloo & Maura Grossman Law
Tom Barnett, Paul Hastings LLP
We have heard many times that machines and artificial intelligence will replace lawyers! Hear from the experts about the present and future state of the practice of law and algorithms, machine learning and artificial intelligence. Hear how it will affect your management of the practice of law, and its effect on litigation, including searching for critical electronically stored information, and predictive tools. On this esteemed panel are some of the top experts in the world  who will describe and discuss with you the near future practice of law. 
Conference Reception / hosted by Lewis Roca Rothgerber Christie
Day 2 / Wednesday, March 7
Keynote: Staying Secure in the Era of Big Data & Big Breaches
Joe Gervais, Symantec 
Never before has so much of your sensitive data been collected and distributed, and never before has so much of it been readily available to anyone interested, often at the expense of your own security and privacy. From marketers to organized criminal gangs to harassers, the combination of data breaches, data spills, social media, and public records provide a vast trove of easily accessible material to target you and your organization. Meanwhile, sophisticated hackers are directly targeting legal departments and law offices with increasing frequency. Despite the doom and gloom of this new reality, there are effective, practical steps that you can take to protect yourself and your organization. This presentation will use real-world scenarios, giving you a solid understanding of common attack techniques, and how simple steps can stop them. Together we'll cut through the hype and empower you to stay secure.
Social Media Discovery: Taming the Dragons
Hon. Kristen Mix, United States District Court 
Discovery of social media can involve confrontations with multiple fire-breathers: the technology itself, your client, opposing counsel, opposing parties and the Court, just to mention a few.  Planning and organization are the keys to efficient and ethical discovery practices that tame the dragons. This session will discuss tools to plan and organize thinking about social media discovery, calm the fire-breather(s) and emerge with the information you need.
Search Tips and Tricks
Niloy Ray, Littler Mendelson P.C.
Learn about counter-intuitive tactics that will boost the effectiveness of your ESI searches.
Presentation of Winning Paper: CAL vs SAL
Anthony Reichenberger, KLDiscovery,
Jim Sullivan, KLDiscovery
Concurrent 3.1: Employees' Mobile Devices:  An Employer's Right to Content & Practical Obstacles to Collection
Moderator: Kelly Griffith, Thomson Reuters Practical Law
Lea Bays, Robbins Geller Rudman & Dowd LLP
Paul Madrid, PayPal
George Socha, BDO Consulting
Brandon Colburn, eDiscovery Business Development
Join the panelists as they discuss the always-thorny issue of an employer's right to ESI stored on an employee's personal mobile device. You'll learn about the essential components of a "Bring Your Own Device" (BYOD) policy and the access limitations inherent in many BYOD policies. After discussing common right-of-access issues, the panelists will address some practical obstacles that counsel face when trying to collect ESI from mobile devices.
Concurrent 3.2: The Good, the Bad and the Ugly:  Addressing Cyber Risk Across the Legal Services Supply Chain
Moderator: William Kellermann, Hanson Bridgett LLP
Andrea L. D'Ambra, Norton Rose Fulbright 
Karen Painter Randall, Connell Foley LLP
This panel will discuss novel information security issues from the perspective of finding and protecting the weakest link in legal services collaboration between client, law firm and alternative legal services provider.
Concurrent 4.1: Searching for Perfection – Finding Reasonableness
Moderator: Tessa Jacob, Husch Blackwell
Michael Burg, DISH Network L.L.C.
Hilda Ortiz, PayPal
Douglas Bean, Ryley Carlock & Applewhite
A decade after Judge Facciola wrote that keyword search analysis is an area of e-discovery "where angels fear to tread," this methodology still hasn't gone away. Why do "key word searches" get such a bad rap when most of us still are using them? When is it appropriate to use key word searching?  How do you craft and test search terms?  Learn from experienced attorneys who make an old methodology defensible in a new age.  We'll also talk about how things such as analytics and concept searching can enhance your key word searches.  This expert panel will share various strategic decisions that go into developing a search plan that is reasonable and proportional for your case.  And then, the panel will end with a discussion on tools to make your review more efficient.  From email threading, propagation, to skin tone analysis and regular expressions —make sure you're capitalizing on these tools to make your reviews as cost efficient as possible.
Concurrent 4.2: Hold the Phone! (or at least what's on it!) – ESI Preservation Pitfalls
Moderator: Mark S. Sidoti, Gibbons P.C.
Brad Harris, Zapproved
Jennifer Feldman, DLA Piper US LLP
Now almost 15 years since the Zubulake decisions, most practitioners and companies are aware of the obligation to preserve electronically stored information when litigation arises. Despite this general awareness – and recent rule changes that were designed to better define the parameters of this obligation and the penalties for failing to abide it – pitfalls in the preservation process abound. This panel will illustrate some of these pitfalls through real world situations derived from recent court decisions and their own extensive experience in this area, and will discuss how to address and, ultimately, avoid these challenging situations.
Concurrent 5.1: The Nuts and Bolts of Negotiating a Technology-Assisted Review (TAR) Protocol
Moderator: Robert Brownstone, Fenwick & West LLP
Maura R. Grossman, University of Waterloo & Maura Grossman Law
Hon. Andrew J. Peck, U.S. District Court, Southern District of New York (ret.)
Bruce Hedin, H5
In this advanced session, our expert panelists will discuss the issues most likely to arise in negotiating a TAR protocol, including issues surrounding the TAR process and workflow to be used, the level of transparency that may be required or desirable, and the components of a sound yet reasonable validation process. .
Concurrent 5.2: Urgency, Secrecy, Transparency – Oh My!: eDiscovery in Investigations
Moderator: Jennifer Feldman,  DLA Piper US LLP
Anne Kershaw, Reasonable Discovery, LLC
Warren Kruse, Altep Advanced Discovery
John Collins, Options Clearing Corporation
When handling eDiscovery processes in an investigation context, the standard playbook rarely applies.  Investigations are typically time sensitive, highly confidential matters and require special handling and expertise.  Leveraging advanced technology can be even more critical in these scenarios, and staying up to date on the latest technological offers is essential for practitioners. This panel will address the key distinctions between eDiscovery processes and strategies in the investigation context, and how to explore practical and innovative solutions  for managing the investigative process.
TAR for Smart People; How it Works and Why it Matters
John Tredennick, Catalyst Repository Systems
If someone created a process that could reduce review costs by 80 percent, with improved quality to boot, would you get excited? Someone did. It's called Technology Assisted Review and is a powerful use of Machine Learning, a form of Artificial Intelligence. Why aren't more lawyers using it? We'll focus on how TAR works and how Continuous Active Learning makes TAR even more compelling. This talk is for smart people who want to cut discovery costs, find what matters, and still make it home on time for dinner.
Proliferation of Messaging Applications and the Expectation of Availability
Warren Kruse, Altep Advanced Discovery
Encrypted, easy to use and free, why do people want to use MS-DOS Forensic methods in a mobile world? As conversations can bounce between email, SMS, MMS, iMessage, Snapchat, Instagram, Twitter and many others, independently they can be confusing and unsearchable. There are just too many messaging apps to just say I want to review the text messages and we will talk about why and what you can do about it.
Office 365
Tessa Jacob, Husch Blackwell
John Collins, Options Clearing Corporation
Office 365 has taken over the corporate world. This talk will get you ready! John Collins is such an expert on Office 365 that Microsoft often engages John to teach its customers about the ins and outs of its cloud-based platform. Tessa Jacob is a practicing eDiscovery attorney and has been using Office 365's eDiscovery platform successfully and strategically for many years.  John and Tessa will maneuver us through the current eDiscovery features in Office 365, showing us how to use Office 365 to do defensible and cost effective legal holds, collections, and reviews. They will also give us a glimpse at what the future of eDiscovery will look like for Office 365 customers and attorneys who represent them.
Plenary: The International Data Game
Moderator: Andrea D'Ambra, Norton Rose 
Daniel Christensen, Intel Corporation
Stuart Bartow, Lewis Roca Rothgerber Chirstie LLC
Dan Oseran, eBay
When a lonely US Company is looking to expand its horizons and grow abroad, it has numerous options.  But in every region of the world there are data protection rules and regulations that can seriously impact a Company's ability to manage and move its data for both business and litigation reasons.  In this panel, our beleaguered US Company will conduct a blind interview of three international "contestants" (representing either Europe, Asia, or Latin America) to determine where the best fit would be for a new international headquarters. Will our US Company find the perfect match? Join us for the International Data Game and find out.
Conference Reception / hosted by Squire Patton Boggs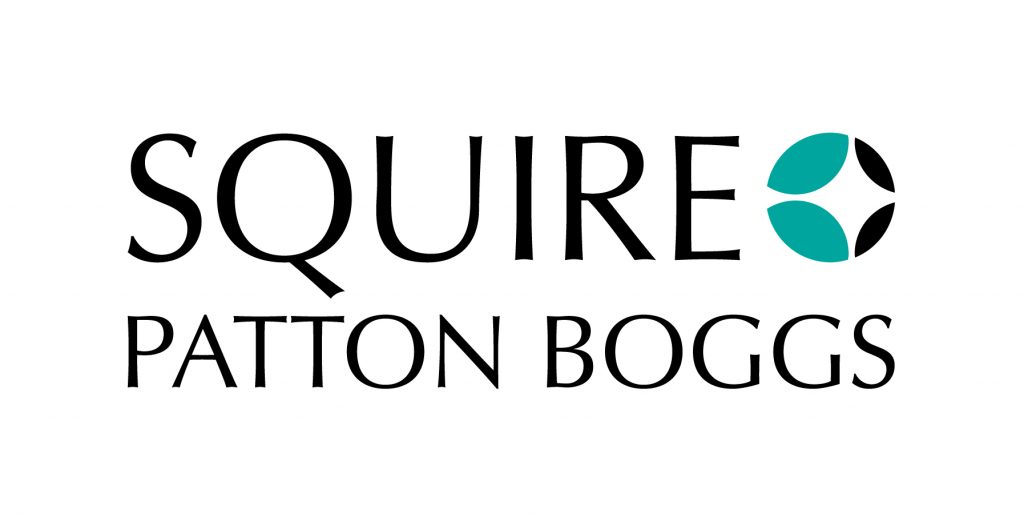 Day 3 / Thursday, March 8
Judicial Keynote:
Hon. Andrew J. Peck, U.S. District Court, Southern District of New York (ret.)
Moderator: Robert Singleton, Squire Patton Boggs
Come hear one of the thought leaders in eDiscovery discuss the edge to be gained (and how to gain it) in topics including Rule 502, Rule 34, and cooperation/transparency.  As an added bonus, ever have an eDiscovery questions you've wanted to ask a judge "off the record," now is your chance.  Come prepared to discuss your burning questions with Judge Peck.
Concurrent 6.1 (mini): Arizona's Look at Court Management of Truly Digital Evidence
Hon. Samuel A. Thumma, Arizona Court of Appeals
Jamie Sheppard, Perkins Coie, LLP
Aaron Harder, Maricopa County Attorney's Office
This panel will highlight the work, and October 2017 recommendations, of the Arizona Task Force on Court Management of Digital Evidence. Building on the Joint Technology Committee Resource Bulletin:  Managing Digital Evidence in the Courts, the Task Force identified ten recommendations for court management of truly digital evidence. Driven by the almost algebraic expansion of body-worn camera evidence, the Task Force addressed issues surrounding the submission, use and retention of digital exhibits in purely digital form, where exhibits cross the threshold from party to the court in digital form and then are used and retained in digital form by the court. Panel members will discuss Task Force recommendations to address this truly digital evidence concept, in the context of (1) digital formats; (2) storage and management and (3) court rules.
Concurrent 6.2 (mini): Using Forms and Checklists to Simplify Your ESI Review and Production
Moderator: Jared Sutton, Lewis Roca Rothgerber Christie
Kelly Griffith, Thomson Reuters Practical Law
Alex Goth, Squire Patton Boggs
Receiving, producing, and reviewing ESI can be a dizzying process.  Every day ESI discovery becomes more important to the litigation process, and the variables attorneys and litigation support staff face become more numerous.  Join our panel to discuss ways you can assess and control for some of those variables in the review and production process by using forms and checklists that can be tailored to the needs of your practice.
Judicial Panel: Case Updates
Moderator: Michael Arkfeld, Arkfeld & Associates, LLC
Hon. Samuel A. Thumma, Arizona Court of Appeals
Hon. Kristen Mix, U.S. District Court
Hon. Andrew J. Peck, U.S. District Court Southern District of New York (ret.)
Hon. Peter Swann, Arizona Court of Appeals
Join us to hear and debate the thorny issues from the latest case updates, procedural rules affecting eDiscovery and admission of digital evidence. This esteemed panel will also provide a comparison between the federal rules and Arizona eDiscovery rules, which have been critically praised by litigants around the country. Here about eDiscovery versus E-disclosure, the new federal pilot program, as well as many other eDiscovery  topics.
Ethics Jeopardy! Closing Remarks
Moderators: Michael Arkfeld and Joy Woller 
Host: Robert Singleton
Join us for what has become an ASU-Arkfeld tradition as you work with your team to show your ethics knowledge.
Total Hours: 14
* = ethics: TBD